During June 17-19, 2016, "2016 Weiye Holdings' Listing Regulations & Business Training Meeting" was held with great success at the waterfront West Coast Jin Lv Ju Service Base, Haikou City. More than 30 attendants, including Mr. Zhang Wei, Chairman of Weiye Holdings Ltd, Mr. Wang Jianyuan, Independent Director of Weiye Holdings Ltd, Mr. Xiao Wenhao, Independent Director of Weiye Holdings Ltd, Mr. Zhang Jingzeng, Senior Adviser of Weiye Holdings Ltd, Mr. Dong Xincheng, Non-executive Director of Weiye Holdings Ltd, and corporate executives from Henan and Hainan regional groups, attended the training session.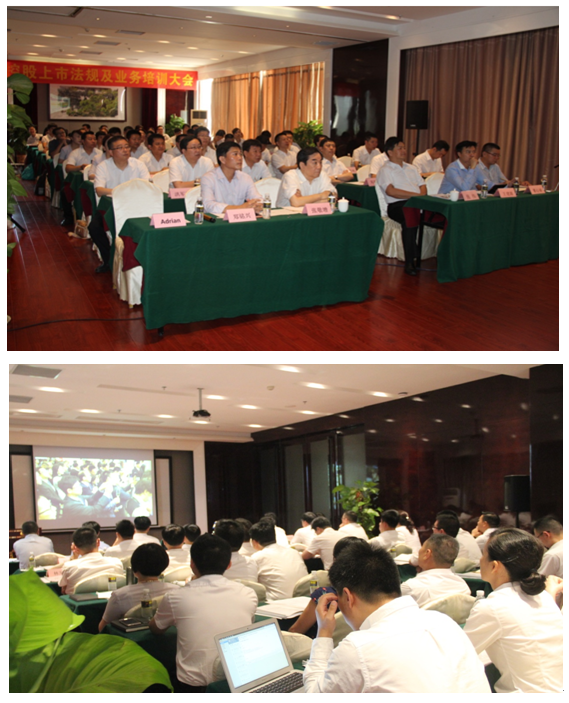 Main training subjects were: Improve Work Efficiency, Promote Business Development, HK Law on Listed Companies, International Accounting Standards, Focus Points on Joint Property Development, Laws and Regulations on Corporate Executives, Laws and Regulations on Real Estate Industry, Laws and Regulations on Listed Property Developers, Requirements of HKEX for Project Compliance of Listed Companies and Maintenance of Government-Business Relationship under the New Situation, lectured respectively by Mr. Zhang Wei, Chairman of Weiye Holdings Ltd, lawyers Wong Kei Nga and Zhuang Yongsheng of Sit, Fung, Kwong & Shum, Solicitors, Mr. Lu Guoqiang, partner of KPMG International, lawyer Jiang Liran of Shanghai Grandall Law Form, Mr. Tay Mengheng, CFO of Weiye Holdings Ltd, and Mr. Zhang Jingzeng, Senior Adviser of Weiye Holdings Ltd. The lecturers, from the context of Weiye Holdings' listing in HKEX and development strategy after organizational reshuffling, systematically trained the attending senior executives about laws and regulations, working method, business development etc; after the training classes, all attending senior executives expressed more pinpointed direction in the next step of work, resolved to apply training contents to daily work, so as to improve work efficiency and professional proficiency.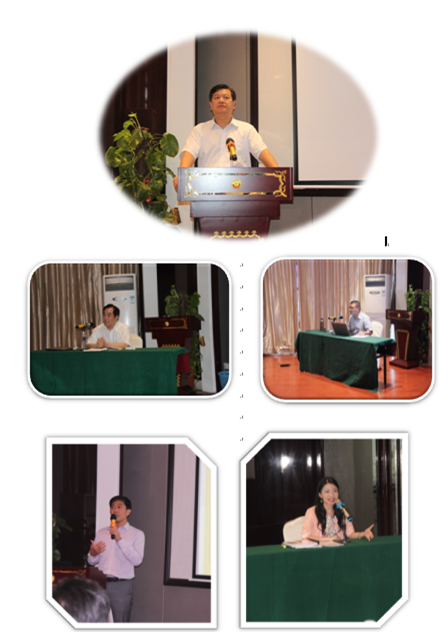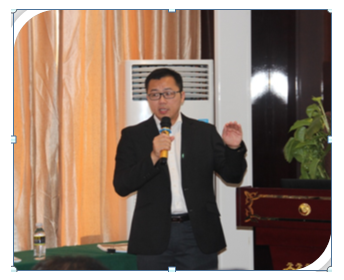 At the end of the training, senior executives from mainland China and HK jointly issued a "declaration on incorruptibility and self-discipline", vowed to take the lead in implementing incorruptibility and self-discipline rules, keep integrity and diligent management at all time, to be practical and career-oriented, establish good image among the employees, accept the supervision of the organization and the crew, to help drive business success.
Finally, Chairman Zhang concluded and commented on the training session, recognized the important significance of business training and fruit of this training session, called for top management to make themselves as example, actively cherish each opportunity of learning and training, retrain their employees as soon as possible, so that each employee may deeply feel the benefit from learning, actively improve their comprehensive quality and professional skill, to realize standard, efficient and fast business development.